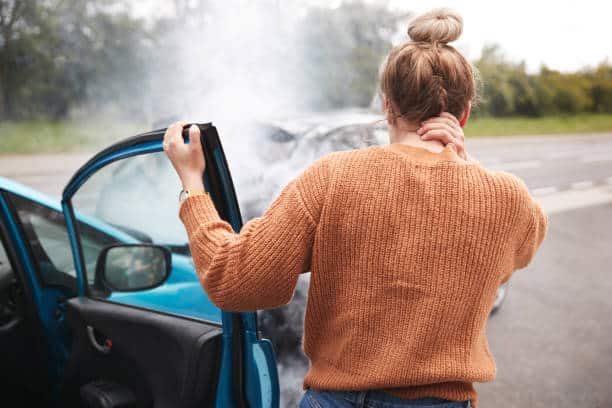 Picture this: It's a sunny day in San Diego, California, and you're driving down the highway with the ocean breeze in your hair. Suddenly, out of nowhere, you're involved in a car accident that leaves you with injuries, a damaged vehicle, and mounting expenses. What do you do next? You turn to the expert car accident lawyers in San Diego to fight for your rights and secure the compensation you deserve. Here are some of the benefits of hiring a car accident attorney:
Knowledge and experience: A car accident attorney has the knowledge and experience necessary to handle your case effectively. They understand the legal system, know how to negotiate with insurance companies, and can provide guidance on the best course of action for your specific situation.
Maximize your compensation: A car accident attorney can help you obtain the maximum compensation for your injuries, medical expenses, lost wages, and other damages. Hiring an attorney alone can increase a settlement offer by 26 times.
Access to resources: A car accident attorney has access to resources that you may not have on your own, such as accident reconstruction experts, medical professionals, and investigators.
Reduce stress: Dealing with a car accident can be a stressful experience. A car accident attorney can help relieve some of that stress by handling the legal aspects of your case and keeping you informed of your options.
When choosing a car accident attorney, here are some important factors to consider:
Experience: Look for a local San Diego attorney who has experience handling car accident cases similar to yours, and a proven track record of success.
Reputation: Check online reviews for local attorneys and ask for referrals from family and friends.
Communication: Choose an attorney who is responsive and communicates well with you throughout the process. You should be able to speak with your attorney directly, not only their support staff.
Fees: Find out how the attorney charges for their services, whether it is on a contingency basis (where they only get paid if you win your case) or hourly.
Comfort level: You should feel comfortable working with your attorney and confident in their ability to handle your case effectively.
Getting into a car accident in San Diego, CA, can be a traumatic and overwhelming experience. By enlisting the help of a skilled car accident lawyer, you can focus on healing while they work tirelessly to secure the compensation you deserve. Our law office is available and ready to help, contact Ray Padilla Law, APC today at (619) 431-1187 (San Diego) to speak with Attorney Ray Padilla directly.  Please call even if it's simply to ask, "what should I do?"
https://raypadillalaw.com/wp-content/uploads/2023/03/istockphoto-1156650366-612x612-1.jpg
408
612
admin
https://raypadillalaw.com/wp-content/uploads/2021/08/rayPadillaLaw_logo-300x129.png
admin
2023-03-29 18:54:58
2023-03-30 21:54:43
The Benefits of Hiring a San Diego Car Accident Attorney: Get the Compensation You Deserve!