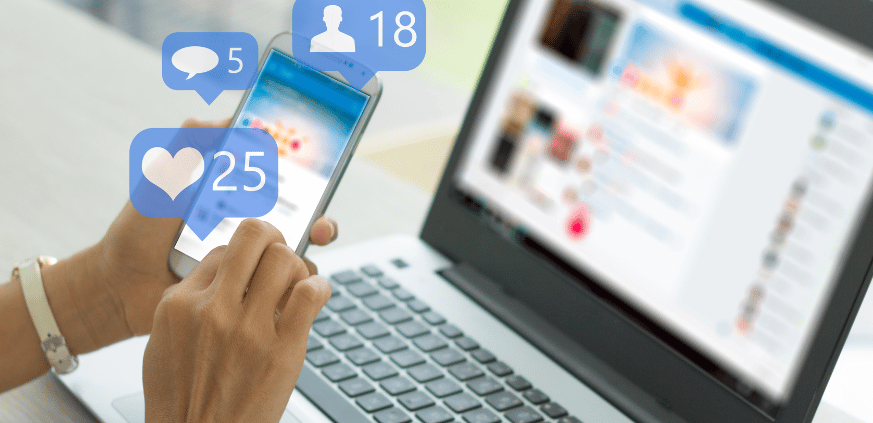 For many, posting on social media is a part of their daily lives; from updating a status on Facebook, participating in a new trend on TikTok, or Tweeting and posting a 'Happy Birthday' photo on Instagram. However, if you were injured in a car crash that was not your fault, engaging in these social media posts can significantly harm your claim for compensation.
Why?
Whatever you do, write, post, and are tagged in by others, in the past or present, may be obtained by a defense attorney or insurance company to be used against you – even if you have a private account. This applies to all social media sites – such as Facebook, Instagram, Twitter, TikTok, Twitch, Snapchat, WhatsApp, etc.
What may seem as simple as posting a smiling photo with family, can end up being extremely problematic. For example, if the location of the photo is at a roller rink,  an adjuster or the defense counsel will see the photo of a smiling face at the rink, assume that you roller skated and very well may determine that you not as hurt as you claim to be. Even if you just went for your daughter's birthday, and did not participate in roller skating, that is not the story that the photo tells.
This has become standard practice for a defendant and their attorneys to run a background search and investigation to recover all of your social media accounts and obtain as much information about your personal life as they can to help defeat your case.
What Can You Do?
Ideally, temporarily close or log out of all accounts for the duration of your case, even if the account is on 'private.' That being said, do not delete anything from your accounts as they stand, for it could be viewed as an attempt to hide evidence. If refraining from social media is not realistic for you, ask a skilled attorney for guidance and obtain further information.
Call Today For a Free Consultation
Let us discuss your legal options in a free consultation. If you have been injured in a crash that wasn't your fault and are concerned about social media, we are ready to conduct an investigation and help you determine the best course of action. Our law office is ready to help, contact Ray Padilla Law, APC today at (619) 431-1187 (San Diego) to speak with Attorney Ray Padilla directly.  Please call even if it's simply to ask, "what should I do?"
https://raypadillalaw.com/wp-content/uploads/2022/09/Untitled-design-1.png
571
873
admin
https://raypadillalaw.com/wp-content/uploads/2021/08/rayPadillaLaw_logo-300x129.png
admin
2022-09-14 19:08:59
2022-09-27 17:41:30
The Effect of Social Media on Injury Settlements